Five videos every organization should have.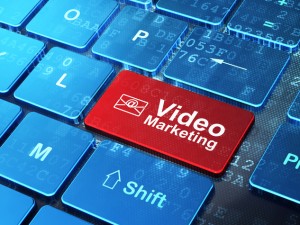 You know you need video in your marketing strategy. But where to start? 5 videos every organization should have.
Everywhere you look, someone is telling you that you need video content, which is easy to say, but overwhelming to do. Below is a list of 5 videos that you really need to have, in order of importance.
The Intro Video (aka "The Explainer Video")-This 2-minute video will live on your home page, giving viewers an overview of your organization, and making them feel good about you. Boiling down everything you do into 2 minutes can be tough, but remember, details are for written pieces, not videos. This video has the most disparate audience-funders, clients, people who don't understand what you do, people who are desperate for help-so it needs to be informative, inviting and brief. What's fun about these videos is that they can be in any style-animation, testimonial, narrative, whatever you can think of. You should have a professional do this video, because it is the face of your organization and production quality is vital.
The Event Video-This video is a fundraising tool, to be played at your annual gala or fundraising event. It's a 3-7 minute video designed to tug the heart-strings of your audience and inspire them to get out their check book. You can read about how to maximize these videos here.   You'll need to hire a professional for this. There is a formula to these videos, and production quality is very important.
Social Media Video-These 6-30-second videos are for sharing on your social media feeds. They are a fun way to give your stakeholders updates on what you are doing, like "Local Girl Scout troop helps us prepare our nightly dinner for the homeless", or "VIP comes to our facility to address the kids". They can be done in-house with amateur equipment, or even a phone. The key to these videos is their timeliness. You want to get them out as soon as the event happens.
Testimonials-These are also known as "success stories" or "client stories". They should be no longer than 90 seconds, unless they are really compelling and have more footage than just a talking head. You may be able to use segments of your Event Video as testimonials. You can either hire a professional, or shoot testimonials yourself in house or at an event. You'll need some lessons, easily found on the web, on the basics of lighting and capturing sound.
(Branded) Content Videos-These videos offer viewers value beyond learning about your organization. Perhaps you have filmed an interview with a renowned expert in your field. Other people besides your stakeholders could be very interested in the video, so you want to promote it as widely as you can. Of course, you hope that anyone who watches the video associates it with your organization and signs up for more information. I have mixed feelings on whether or not you need a professional. If the content is compelling enough, and you have some experience with shooting and editing, you could do these yourself. But if you have never filmed anything before, you don't want to capture shaky, dark, low-volume footage of an esteemed expert in their field and then post it all over the web.
There are other types of videos-sales pitches, training videos, profiles of staff- but these are the basic 5 that every organization will need for fundraising and marketing. The CF trust, a non-profit focusing on Cystic Fibrosis in the UK has an excellent variety of videos on their YouTube channel. Their selection provides good examples of the five videos above, as well as videos produced in-house versus produced by professionals.