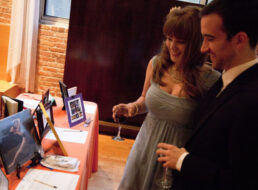 Posted on March 1, 2016 by Kelly Luchtman in Uncategorized

I've been to a lot of fundraising events, and sometimes the silent auction looks like it was an afterthought. I totally get it.  Planning the food, location, entertainment and cost of a gala is all consuming.  Most of the effort in creating a silent auction is focused on securing desirable items.  Once that is done, […]

No Comments. Continue Reading...